While we look forward to 2023, here's a look back on our favourite moments from 2022! After a few tough years navigating COVID-19, we've come out on the other side seeing the return of our usual fun activities, starting off with the Season 54 Contest Series. Our Membership remained strong with 750+ Club meetings and over 250 events across the network – and that's just the start of it!
Season 54 FMG Young Farmer of the Year: Tim Dangen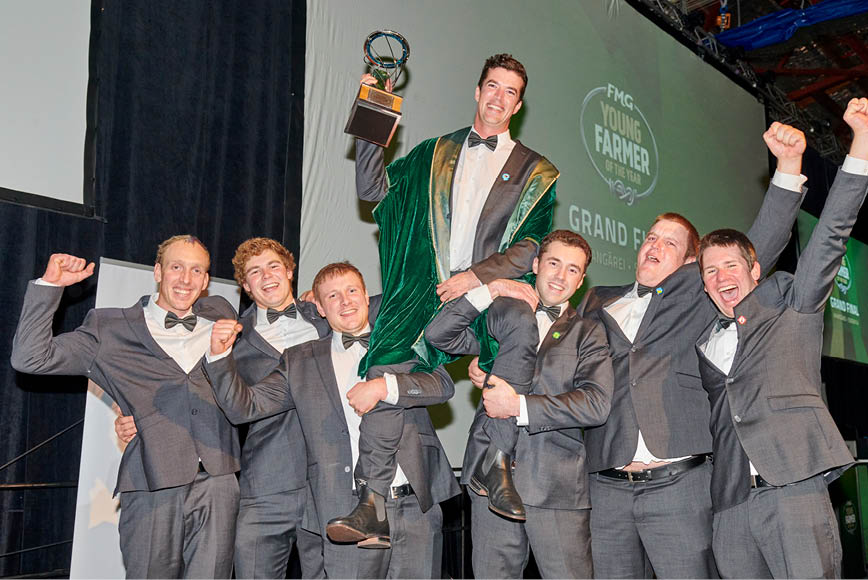 After three days of gruelling challenges in Whangārei back in July 2022, beef farmer Tim Dangen, was awarded Season 54 FMG Young Farmer of the Year title. He took home a whopping prize pool worth over $75,000 winning three of the five challenges (Agri-Business, Agri-Sports and Agri-Knowledge) and also claimed the FMG People's Choice Award.

Over the years, Tim has competed in four Regional Finals before making it to his first Grand Final. "I've met a bunch of good people, learnt a whole lot, got a lot of growth out of it. It's just such a good advocacy for the industry, I love this competition to bits," he said. "A contest like this makes you stay on top of topical issues, keeps pushing your boundaries in different sectors and makes you think in an innovative way." 
NZYFs digital footprint developed
In April 2022 we excitingly launched a new website and membership portal!

The site brings together all elements of NZ Young Farmers, showcases what our members and clubs are up to, what's coming up on the NZYF calendar, and offers users a better experience finding information and starting a membership.

And with the development of a membership portal, we now have the ability to offer our members exclusive offers, resources and updates.


Jessie Waite becomes the Chair of the NZYF Board


Former Stratford Press Journalist, Jessie Waite, 30, became the new chair of New Zealand Young Farmers. Having grown up in Taranaki and spending her teenage years in rural community Lepperton, she was naturally involved with farm life. She became a member of Young Farmers while living in Oamaru for work and then joined the Taranaki Club after relocating back home.
Jessie says her key focus over her 12-month term is to continue the organisation's growth and keep up the momentum. "We've recently launched some key projects to make the future of the organisation sustainable with the NZYF Community and to benefit our members with the new digital platform. I am really looking forward to hitting those targets and goals and also being part of other projects that are going to see our members thrive."
New Clubs: Tasman Valley, Pleasant Point and Te Anau
Tasman Valley, Pleasant Point and Te Anau have all relaunched new NZYF Clubs. Dallas Bradley (Tasman Valley Co-chair), Brittany Honeywell (Pleasant Point Chair) and Ash O'Connell (Te Anau Chair 2022) shared that the Clubs have grown a diverse membership quickly with strong interest from newcomers and welcoming support from local businesses.


NZYF Alumni Network Launched
Former NZYF members can now continue their involvement in the organisation with the launch of the NZYF Alumni Network. While members age out at 31 years of age, an established Network means they can provide support as mentors for current members and Club execs, plus participate in events and other initiatives.
Advisory group member, NZYF alumna and author of '50 Years Young: A History of the Young Farmer of the Year', Kate Taylor, is excited for ex-NZYF members to be able to stay connected to the organisation, to one another, and have the opportunity to pass down their knowledge and support to the next generation. "Our Alumni are on farms, in businesses and at boardroom tables around the country, from the big corporates and councils down to rural school boards of trustees," Kate explains. "It's a vast and valuable resource for today's Young Farmers to tap into."
Ministry for Primary Industries and NZ Young Farmers partner up to boost well-being across the regions
Together with the Ministry for Primary Industries (MPI), 2022 saw us launch an initiative to improve the well-being of young people in rural communities. Mental health is a key concern in rural communities, and we know factors such as isolation and high workloads can impact overall well-being and mental health. The support from MPI means funding is available to all Clubs for events, offering a channel for young people to connect and learn ways to manage mental health and build well-being resilience.
NZYF Clubs can apply for up to $500 for events planning to take place in their region by 31 July 2023. Funding can be used for bringing in guest speakers and their travel/accommodation costs, venue hire, food and non-alcoholic refreshments, and advertising for the event.
A fresh look for NZ Young Farmers
An updated logo and brand elements for NZYF was rolled out this year, showcasing a fresh look for our brand story. As an organisation, we're focused on connecting, nurturing, and empowering young people through rural communities. Underpinning our brand story, the new look weaves the fabric of food and fibre sectors while showcasing Clubs as a place to develop leadership skills, network with like-minded people and make friends for life.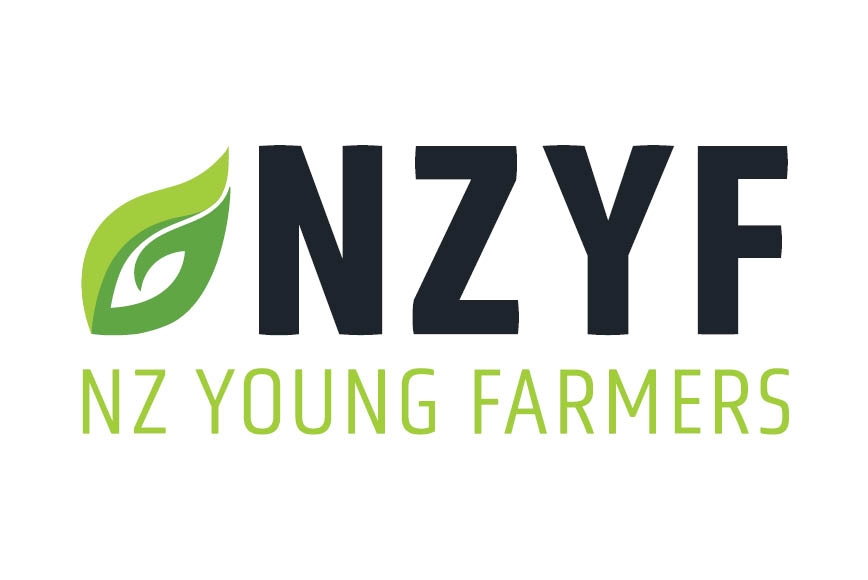 Building a sustainable future: NZYF Community partnership funding model
A new NZYF Community partnership funding model was launched to support the financial sustainability of the organisation. This created a three-tiered funding model with the choice for partners to become a 'family member', 'supporter', or 'friend of NZYF'. Ex-NZYF Board Chair Kent Weir said the new funding model would transform the way the organisation works and create more avenues to better support young people in the sector. He added, "New Zealand Young Farmers has a proud history since its establishment in 1927 and we want to make sure that we can continue to provide help to Young Farmers and rural communities."
Today, Tavendale and Partners, TracMap, Primary ITO, Trev, Skellerup, MKM and Hynds are our current Community partners, and we can't thank them enough for their support!
Thank you to all our members, dedicated volunteers, and partners
It's been a fantastic year seeing our members in their element, supporting each other with events, fundraising for great causes in local communities, and building their network and leadership skills.

Thank you to the members who put the time into making Club events a success, and to all of you that show up and seek out the fun and friendships at each meeting.

While it seems like only a short time ago we celebrated Season 54, we're already well underway with Season 55! This all is made possible by our amazing supporters and our dedicated volunteers who donate their time and generosity. We are so grateful for your contributions and commitment to NZYF.

And a big thank you to our partners and sponsors who continue to support and invest in our organisation and members. Without your support and shared vision, we couldn't continue to connect, nurture, and empower young people in rural communities.
Related articles
Keep reading other articles from the same authors and about the same topics.