On the agenda for the relaunched Pleasant Point Young Farmers Club is connection. The Club aims to connect like-minded young people aged 17-31 in the Pleasant Point area to the community, to new friends and to new career connections.
Pictured: Some of the Pleasant Point Young Farmers at their February 2023 meeting
Having grown up in the area, Pleasant Point Young Farmers Chair Brittany Honeywell, saw an opportunity to relaunch the Club. As a prior member of the Mackenzie Young Farmers Club in Fairlie, she knew the value it would bring in connecting young people so she floated the idea to her flatmates. They agreed there was a need and together they could easily gather people keen to join. Since October 2022, the Club has quickly grown to 65 members.
"There's a lot of local and family history tied up with Young Farmers. We're reopening a Club that was closed by our parents and their friends because they didn't have young people coming in to take over, so those members back then all aged out," explains Brittany.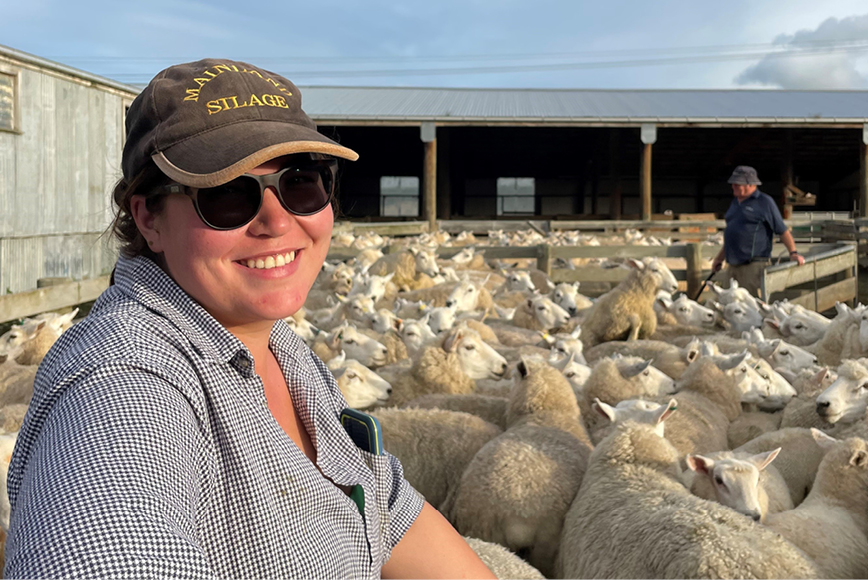 Brittany Honeywell is the Chair of Pleasant Point Young Farmers
Community connections
To spread the word, she contacted local farming businesses and managers of industry organisations letting them know the Club is back up and running again. Many of the businesses recall the Club from earlier years and are willing to offer support in any way they can, whether a venue, donation, or sponsorship. She explains, "it's very important to have that community relationship. We are a strong rural community, and the support has been great. We hope to support them right back too."
And she's already shoulder-tapped prior members who are now part of the growing Young Farmer's Alumni to provide advisory support. "If we have anything come across our table that we're not too sure about, say fundraising, we hope to have someone we can turn to and go, 'what do you think would be a good approach to this situation?'"
Connecting young people with an interest in the rural sector
Using social media to share Club details, Brittany cast the net wide to attract not just young farmers, but young professionals, trainees, or anyone with an interest in the rural sector. "Having more than just farmers in the Club means we can expand our conversations, introduce people to farms for fun on tours, and have great discussions with others in our age range," she says.
The newly appointed Club executives describe the Club as "very social, switched on group. Keen to get into the work and have some fun too." Brittany shares, "farming can be tough. If someone has a rough day, it's nice and refreshing to come along to an event - they don't have to cook dinner and instead can grab food together with the group. They can talk about their day with others, or have a new conversation if they need a break. Getting together can be an escape from your day in case you need it! So come round, enjoy some social activities, and turn up when you can."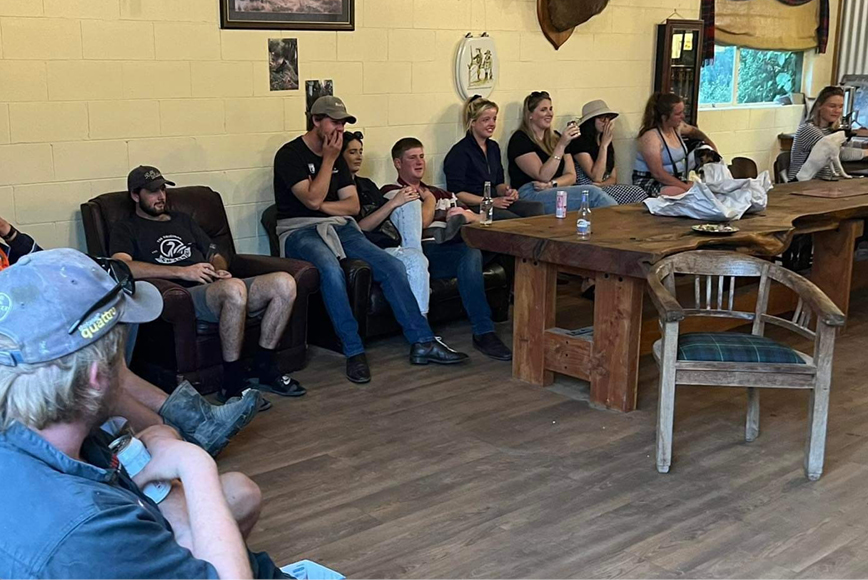 Career connections
Feedback from the first two meetings and the AGM set the tone for the Club. "Everyone wanted to see the group focus on connection. Connection with community, connection with like-minded people, career connections."
"There might be a job opportunity coming your way through a Young Farmers meeting that you wouldn't have known about otherwise. Or a job might come up at your place of work and someone from Young Farmers would be perfect for the role," Brittany said.
The Club meets regularly with events every other month. Coming up for 2023 there will be guest speakers and farm tours, with plans in the works to run a club bonding weekend and travel up to Christchurch to visit a velvet grading facility.
For more Club information and meeting times, visit:
https://www.youngfarmers.co.nz/pleasant-point-young-farmers
Related articles
Keep reading other articles from the same authors and about the same topics.