Competition heats up for the NZ Young Farmers Tournament National Finals
The competition is heating up for the New Zealand Young Farmers (NZYF) Tournament National Final, to be held in Timaru next month.

Running alongside the FMG Young Farmer of the Year Grand Final, the NZYF Tournament National Final will see 55 NZYF members head to Timaru with their eyes on the Goldpine Fencing, Hunting & Fishing Clay Target, NZ Farmers Livestock Stock Judging and Tavendale & Partners Debating titles.

Earlier in the year, 230 NZYF members competed at the Northern, Waikato Bay of Plenty, East Coast, Taranaki Manawatu, Tasman, Aorangi and Otago Southland regional competitions for a qualifying spot. Qualifying competitors will battle it out on Thursday 6 July at various locations around Timaru.

Advancing from each region are the top two clay shooters, the top fencing team, the top three stock judges and two debating teams, one from each island. The debate competition features two teams facing off in the Tavendale & Partners Debate, to be held at the New Holland NZYF National Awards in Caroline Bay on Thursday evening.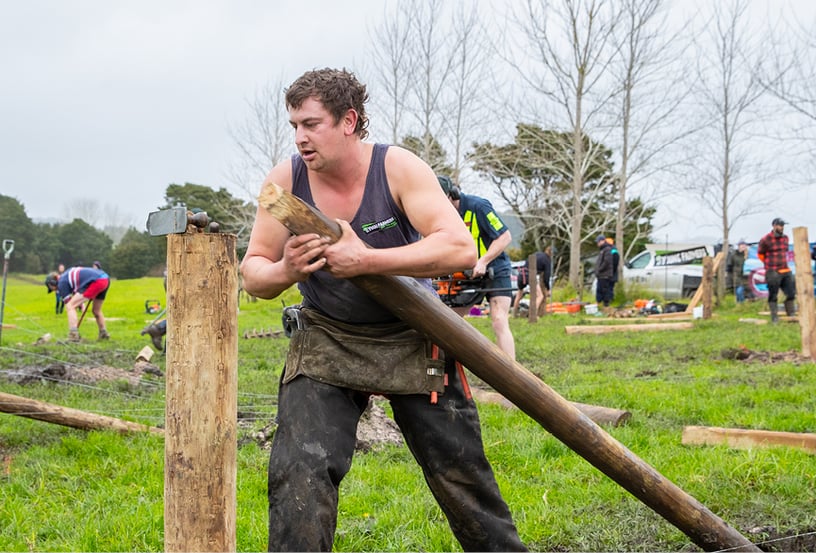 Fencing finalists will be hoping for drier conditions at this year's Goldpine Fencing National Final
Mikayla Bryant, 19, vice-chairperson of the Upper Waitaki Young Farmers Club, is competing in the Hunting & Fishing Clay Target Final. A member of the Waimate-Oamaru Gun Club, Mikayla is one of the first females to ever compete at the Clay Target National Final since it was introduced to the NZYF Tournament series in 2014.

"Getting through to the finals is a big thing. There are a lot of Young Farmers out there in the clay finals that have shot alongside me before and I know they're pretty tough competition! But everyone involved is supportive, so it will be a really good day and a lot of fun," Mikayla said.

Explaining that all the knowledge in the world can sometimes be overwhelming, her advice is to stick to the basics. "See the target, shoot the target. Don't worry about anything else, because it will all come naturally to you, that's why you train. Once you start overthinking your training techniques, you start missing because you've overcomplicated it and confused your brain," explained Mikayla.

"You always want to try your best, and hope everyone else is doing their best too. Then you can have a good time with it no matter the outcome," she said.

Brittany Caldwell, 25, publicity officer for Glenavy Young Farmers Club, and regional vice-chairperson and secretary for the NZYF Aorangi region, is ready for her second year in the NZ Farmers Livestock Stock Judging National Final.

"I really enjoyed participating last year and wanted to do it again for the enjoyment and upskilling opportunities. I look at stock judging as a dying art, which is a shame as we need more younger people to get into it. It's a great skill to have, being able to identify good traits and animals," explained Brittany.

Reflecting on last year, she said, "the Nationals were a big step up from the Regionals. You're competing against the best of the best. I noticed the animals last year were a more even line of stock and it was harder to pick faults between animals. So I'm trying to fine-tune my skills with as much preparation as possible."

Brittany explained that the skills for stock judging include understanding different animals and breed standards, identifying traits between two animals, and then weighing up the importance of those traits to decide how you're going to place the animals. "Really good communication skills are needed to orally present your reasoning to the judge. Being able to get your points across clearly and concisely within a time limit is important," she shared.

"For this year, I'm expecting there to be a surprise class of animal, I have no idea what it could be though. I'm pushing myself before the competition to improve so I can remain relaxed on the day. I remind myself it's about having fun and learning something new. I've met a lot of great people across the country from participating, it's quite cool," Brittany said.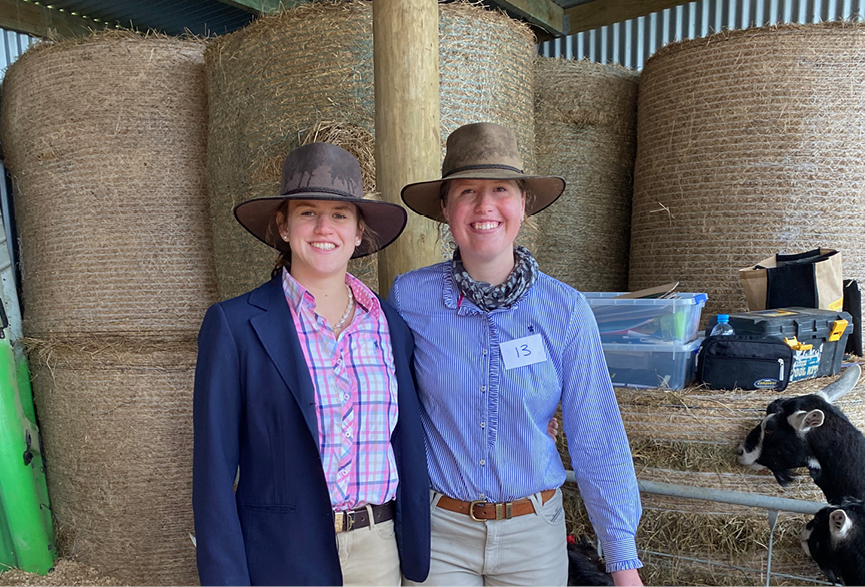 Representatives from Lincoln Young Farmers competing in the 2022 stock judging Tournament final
The winners of each title will be announced at the New Holland NZYF National Awards on Thursday 6 July, hosted by Jay and Dunc from The Rock Drive.

Special thanks to the NZYF Tournament sponsors Goldpine, Hunting & Fishing, Tavendale & Partners and NZ Farmers Livestock.
To find out more about the National Final, please visit www.youngfarmers.co.nz/nzyf-tournament-national-final-2023
Related articles
Keep reading other articles from the same authors and about the same topics.