Studies, social outings, and self development with Lincoln Young Farmers
Nick O'Connor, 20, chair of the Lincoln Young Farmers Club and student at Canterbury's Lincoln University, grew up on a dairy farm on the west coast of the South Island. Coming from a big family, he's always enjoyed getting out and about on the farm and is quite passionate about the agriculture industry.

After moving to Christchurch for high school, he followed in his older brother's footsteps by getting involved in the local TeenAg Club. Having had agricultural classes in school and exposure to farming all his life, it was a natural next step to look at Lincoln University.

"Looking back, having someone in high school who's willing to share their knowledge and give up their time to create a Teen Ag Club really helps promote the agriculture industry. It can benefit young people to find pathways in the primary sector," shared Nick.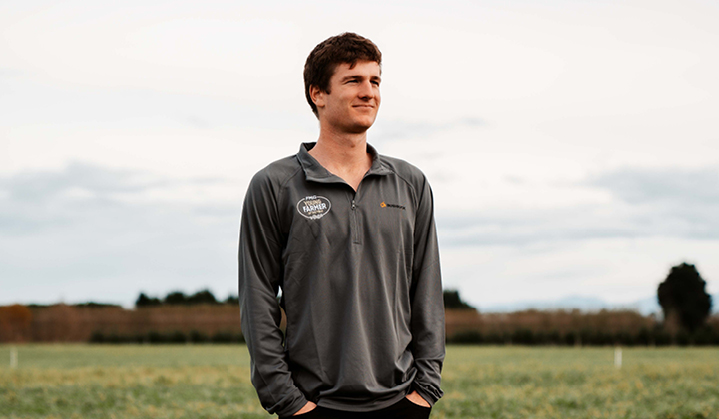 2023 Chair of Lincoln Young Farmers, Nick O'Connor
Building up transferable work skills

He joined Lincoln Young Farmers when he started university and now in his third and final year of his Bachelor of Agriculture studies, he's making the most of his leadership role as the Club chair.

"I think the best skill you're coming out with is better communication skills, not only on the leadership side but also between people," explained Nick. "My time management skills are really getting tested and developed, as well as networking skills."

There are seven members on the executive (exec) team and they are voted in annually, together they organise events and fundraisers for the year. "The exec team is very passionate about the Club and enjoys the work. They are keen to help others, take on more responsibility, and develop themselves," Nick said.

"In these roles, you become quite good at organising events and contacting people. Under the executive team, we have a subcommittee, which in our Club is about 30 members sometimes more depending on the year. The subcommittee organises the merchandise that we sell for fundraising and many of our event sponsorships. Building relationships with our sponsors is quite a good skill to have."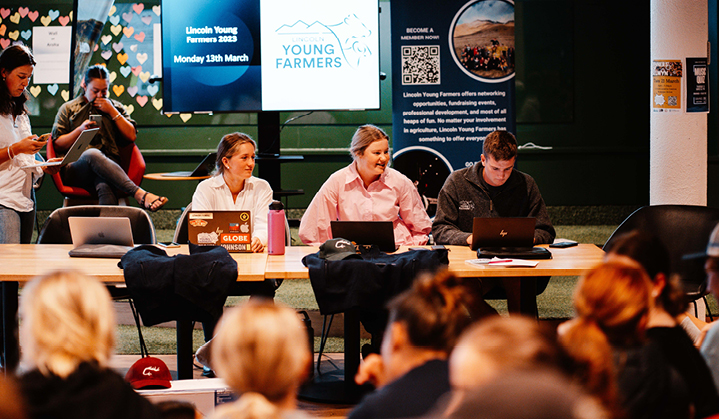 One of the roles on the exec team is First Year Rep, which is for a first-year student and is a way for someone to get their foot in the door with a leadership role. With each school year, first-year students make up a large part of the new membership base which helps mix up the Club dynamics.

"It's quite cool having the first years join because you never know what kind of people are coming in. It's cool to see who comes along and gets involved because it helps the Club evolve. This year, we've got a really strong first-year cohort with about 70 first-years in the Club," Nick said.

A busy social calendar

With eight meetings throughout the school year (two per term) and a jam-packed social calendar, there is something for everyone from speed shears, hunting competitions, a Bark Up fundraiser, first aid training, speaker events with rural professionals and the annual tradition of the Massey University exchange.

"The Massey Exchange has been going on for ages. Not sure how long but I saw a trophy last year with a lot of names on it! It's definitely my highlight for 2022 so I'm looking forward to the Club heading up there this September. We'll stay a couple of nights, play rugby and netball plus debate - it's a lot of fun," said Nick.

Though the biggest draw for student members is the out-of-town trips as the Club is well known for organising weekend and day excursions across the South Island. Earlier this year, members travelled to Wanaka for the popular A&P show and spent a night in Queenstown.

"It's a great way to spend time with other members and take a break from your studies. There are so many people on the trips that you become really good friends with those you meet. With three days together, you just start making friendships," shared Nick.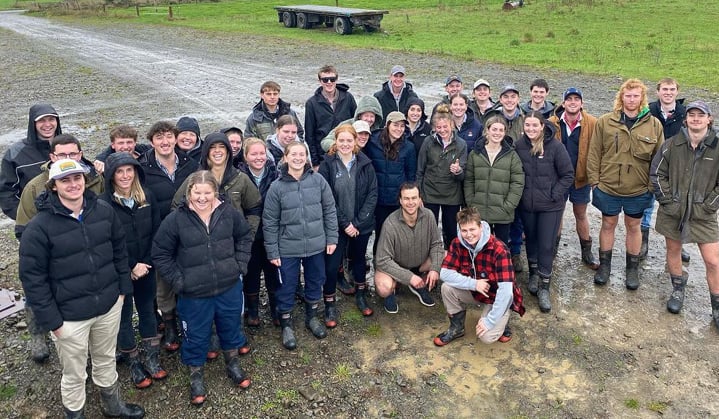 Members on a recent trip to a hemp processing plant in Culverden

Self-development and common ground

With 180 members, the Club is one of the larger ones in New Zealand and has a wide range of ages between first and fourth years. Members come from all over the country to attend school so the Club often has exchange students with a few Aussies in the mix.

"We're all sorts of personalities, from quieter ones to real social ones. There are those that are looking for self-development, and those looking to take part in our trips. The thing we all have in common is that we enjoy getting to know people. Everyone's really friendly and outgoing," shared Nick.

"Being a university Club, everyone has come from all over. And the best part about Young Farmers is that it doesn't matter where you're from. It's about getting involved and meeting new people."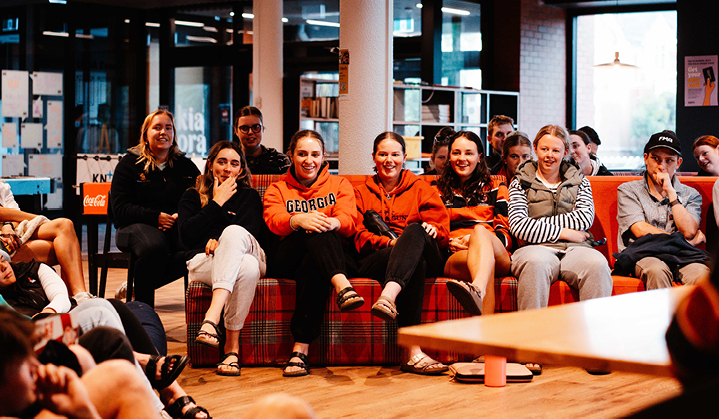 Related articles
Keep reading other articles from the same authors and about the same topics.