NZ Young Farmers is excited to announce the launch of 'Young Farmer Yarns', the first-ever podcast series launched by the non-profit organisation.
Hosted by NZYF Alumni Rous McCulloch, the podcast aims to tell the story of NZ Young Farmers, its members, and the amazing things the club network achieves.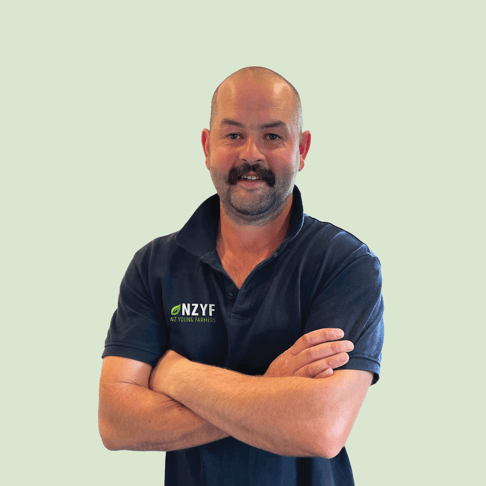 Rous McCulloch is the host of the first-ever NZYF podcast, Young Farmer Yarns.
The first episode sees Tim Dangen, the current FMG Young Farmer of the Year champion, and Convenor for the Season 55 Grand Final, Ash Bell, discuss their Young Farmers journey with a specific focus on the iconic FMG Young Farmer of the Year Contest series.
Over the next five weeks, the podcast will showcase members from across the Young Farmers network. Everything from mental health, career changes, education decisions, and of course those iconic Young Farmer moments will be discussed.
To tune in, head to www.youngfarmers.co.nz/young-farmer-yarns. Episodes will be released each Wednesday at 12pm.
Related articles
Keep reading other articles from the same authors and about the same topics.