S52: FMG Young Farmer of the Year Grand Final and remainder of 2020 season cancelled
Due to the COVID-19 outbreak, NZ Young Farmers (NZYF) has cancelled the remaining FMG Young Farmer of the Year 2020 Contest including Grand Final.
Like other businesses, organisations and sporting events, we need to respond and do our part to limit the spread of this virus.
Before the severity of this outbreak became clear NZYF had looked at the possibility of postponing three FMG Young Farmer of the Year South Island Regional Finals to hold at a later date, but it's quite clear that's no longer an option.
Four North Island Regional Finals were held before the COVID-19 outbreak, however Aorangi, Tasman and Otago Southland Regional Finals have had to be postponed indefinitely.
NZYF CEO Lynda Coppersmith says it's the first time in the contest's 52-year history that the Grand Final and remaining Contest season has been cancelled.
"I appreciate this decision will be disappointing for everyone involved with the FMG Young Farmer of the Year Contest, but for the safety of competitors, volunteers, spectators and sponsors it's the right thing to do," Coppersmith says.
"I'd like to acknowledge all of our competitors this year and in particular highlight the efforts of our four Grand Finalists for 2020 who support the decision and appreciate the unique situation we're all in. We also want to thank our South Island Regional Finalists for their patience as we worked through the postponement of their regional finals."
"In the interests of being as fair as we possibly can to the contest and all competitors, the NZYF Board has agreed to take a clean slate approach with regards to next year's contest."
"That means the 2020 Grand Finalists, along with all those who have qualified for the cancelled Regional Finals will need to re-qualify for Regional Finals and Grand Final 2021. This year's Grand Finalists will keep their titles as FMG Young Farmer of the Year for their Region."
"Given this is an unprecedented situation, the Board has agreed to show flexibility with a one year age extension and also revoke the number of Grand Final and Regional Final qualifications for the 28 competitors affected."
"This flexibility will apply to 2020 Grand Finalists, and those who have qualified for the cancelled Regional Finals."
"These are trying times for so many of us right now, and we could not run the FMG Young Farmer of the Year Contest, nor begin planning to rearrange it, without the support of our sponsors–and I'd like to thank them for that support."
FMG Young Farmer of the Year 2019, James Robertson, will continue as the reigning champion until the 2021 season.
Robertson supports the cancellation of the 2020 contest season, calling it a big decision but the right decision.
"Two weeks ago we never thought we would be in the current situation, which has created uncertainty for NZFY members, staff, contestants and the family of sponsors. But in these extraordinary times our community's health undoubtedly comes first," he says.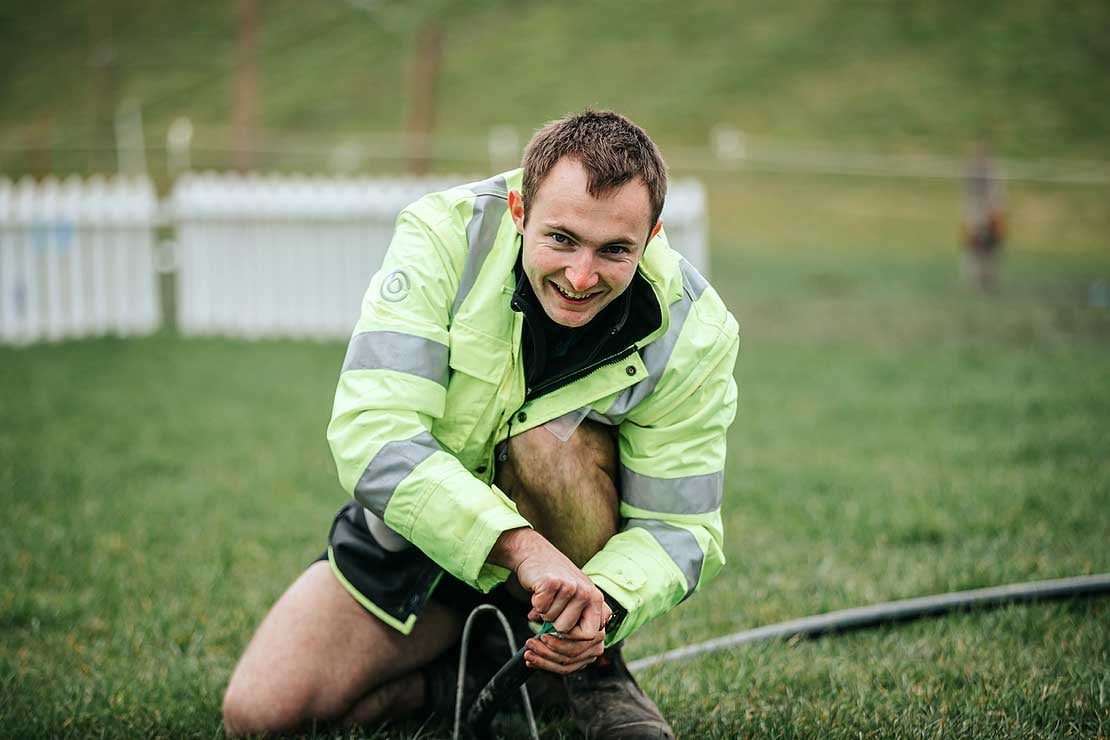 "This will be disappointing news for everybody involved but it helps provide certainty for the contestants and allows their time to be redirected to themselves and their families over the next few months."
Robertson says his thoughts are with those who qualified for Grand Final, as well as the South Island competitors who did not get to compete.
"Countless hours and even years of planning goes into preparing for the FMG Young Farmer of the Year Grand Final, but this time has not gone to waste. I have no doubt the contestants will demonstrate their resilience and begin thinking about the fast approaching 2021 contest season," he says.
"All the skills you develop during the build up to the contest become skills for life, that's what the contest is all about."
As the principal sponsor of the Contest, FMG fully backs NZYF's decision. FMG will work with NZYF, its Board and the FMG Young Farmer of the Year Contest organising committee, along with other sponsors, to prepare for the 2021 season.
The AgriKids and FMG Junior Young Farmer of the Year Grand Finals will be run online.
Lynda Coppersmith says the NZ Young Farmers team worked extremely hard to reformat the two competitions for primary school aged children and secondary school students following Government announcements around events and mass gatherings on March 16th.
Competitions were moved online which enabled AgriKids and FMG Junior Young Farmer of the Year contestants for Aorangi, Tasman and Otago Southland to still compete and winners for each region to be selected.
Coppersmith says the competitions in this format were extremely successful and is thanking the teachers, supervisors and students involved for taking part.
This has set a pathway to also allow the respective Grand Finals to be hosted online which the NZ Young Farmers team and sponsors are working closely together to organise.
At this stage it remains our intention to hold the 2021 FMG Young Farmer of the Year Grand Final in Christchurch, as we planned to this year.
The three FMG Young Farmer of the Year Regional Finals that were cancelled included:
Aorangi
Tasman
Otago/Southland
The four Grand Finalists were:
Lisa Kendall, Northern FMG Young Farmer of the Year 2020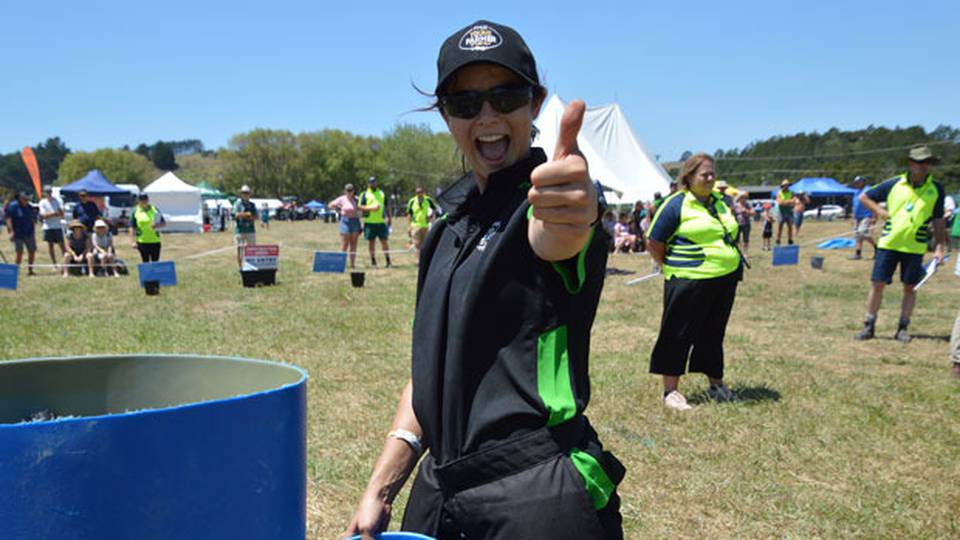 Lisa Kendall, 28, took out the fiercely contested title of Northern FMG Young Farmer of the Year while pregnant with her first child on February 2nd.
She has become the first person through to Grand Final in Christchurch in July to compete for the title of FMG Young Farmer of the Year.
Lisa has taken home a prize pack worth $12,000 and said it was an extremely tough competition.
"A lot of the contestants had lots of experience in a lot of the tasks so it was really nerve wracking, there was some pretty smart cookies in there and a lot of really diverse challenges," she said.
A hard worker, she is currently working in a range of different roles as a Farmlands Assistant Business Manager, Papakura sheep milker, business owner, agricultural contractor and personal trainer.
"It's difficult, I'm really busy but I'm very lucky to have a supportive family and supportive husband James, I don't do much of the housework," she laughed.
The Franklin Young Farmer also made the FMG YFOTY Grand Final in 2017, where she came fourth place.
Mitchel Hoare, Waikato/Bay of Plenty FMG Young Farmer of the Year 2020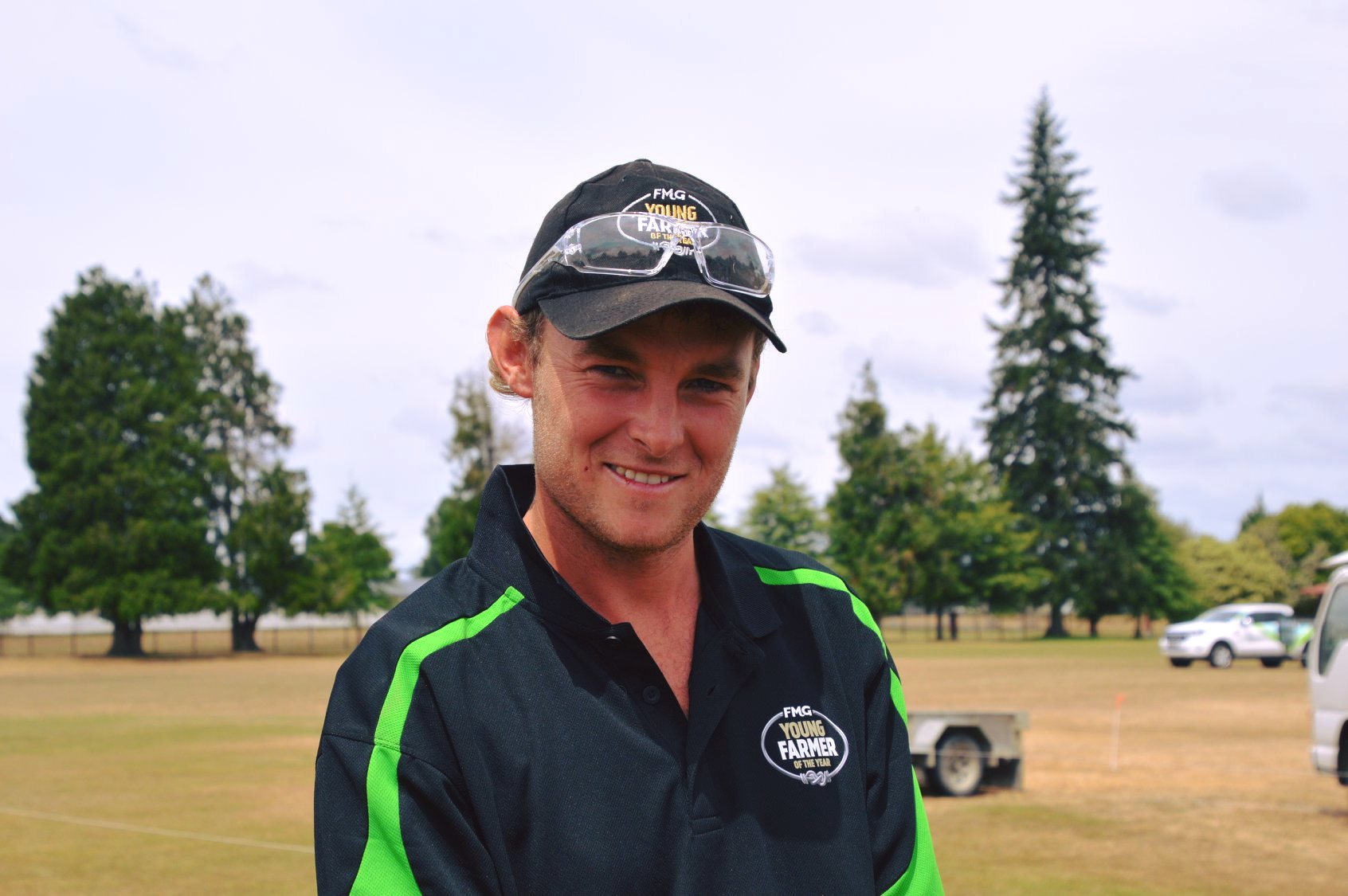 Waitomo sheep and beef farmer Mitchel Hoare has been named Waikato Bay of Plenty FMG Young Farmer of the Year on 8th February.
He is adding the title to his belt, along with former World Young Shepherd Champion.
At 24 years old, he is Second in Charge on a 1,600 hectare farm near Te Kuiti, running 17,000 stock units. It was his first time competing in FMG Young Farmer of the Year
Accepting his win on stage, a tearful Mitchel said he was extremely happy and a ball of emotions.
"I'm a mix of excited, relieved and terrified all at once, it feels like the end but really it's only the start, it's overwhelming," he said.
A former Waipaoa Cadet and Lincoln University Alumni, he has walked away with $12,000 in prizes.
"It was a lot harder than I was expecting that's for sure, the time pressure is just insane. You're just constantly in a hurry to finish tasks and then on to the next one, there's no breaks, there's no resting it's just go, go, go all day. It's not until you stop and actually have a moment to breathe that you realise how fatigued and tired you are and how much of a big day it has been," he said.
In 2014 at just 19 years old, Mitchel represented New Zealand at the World Shepherd's Challenge in France for the under 22 year old age group.
He took out the championship against 15 other countries and remembers the language barrier as the most challenging part.
"I remember being really young with most of the people I was competing against doing it for their second or third time, from right across Europe, so I went into it not expecting anything, just wanting to have a good time and make the most of the opportunity and then it swung my way," Mitchel said.
Standing on that world stage also gave him the confidence to back himself in the FMG YFOTY contest.
"That was when I started thinking 'maybe I don't want to just be a farmer, I want to be a good farmer'," he said.
"I don't want to just cruise along, I want to push myself and have a go."

James Lawn, Taranaki Manawatu FMG Young Farmer of the Year 2020

James Lawn has been named as the Taranaki Manawatu FMG Young Farmer of the Year and third Grand Finalist for the 2020 season on Saturday 22nd February.
The 30 year old is a business manager for Parininihi ki Waitotara farms in Taranaki.
Accepting the win on stage, James said he was excited and overwhelmed, with the work and preparation needed over the next few months.
James, who oversees seven dairy and six drystock farms, walked away with $12,000 in prizes.
The Massey University Alumni has a Bachelor of Applied Science majoring in Agriculture, Rural Valuation and Management.
This will be his second Grand Final, after competing in 2017 where he came 5th place, just behind Lisa Kendall - who has also been named as a 2020 Grand Finalist for the Northern Region.
"I understand the process and the time and constraints that it's going to put on life. There's always going to be a challenge with every Grand Final, not knowing what the organising committee is going to throw you, but I'm lucky enough to be a previous Grand Finalist and I'm going to try to lean on that experience as much as possible and hopefully bring back the trophy for Taranaki Manawatu," he said.
He spent three years as a consultancy officer for DairyNZ and has also travelled the world farming.
He came back to his family dairy farm but was forced to give up farming in 2019 after a serious accident.
"You've just got to roll with whatever life throws at you and be prepared in whatever way you can handle, with the things that you've got placed in front of you, so this is just another challenge for me and it's an exciting one," he said.
Having competed against Lisa Kendall before in the 2017 Grand Final, he said he's excited to go through the same process with a good friend, but there will be some fierce competition.
"It's certainly going to be hopefully a tight knight group again of competitors when we're competing but friends when we're finished," he said.
Leaning on his strength which is his technical experience, he said now he'll need to formulate a plan for the next level up.
Joseph Watts, East Coast FMG Young Farmer of the Year 2020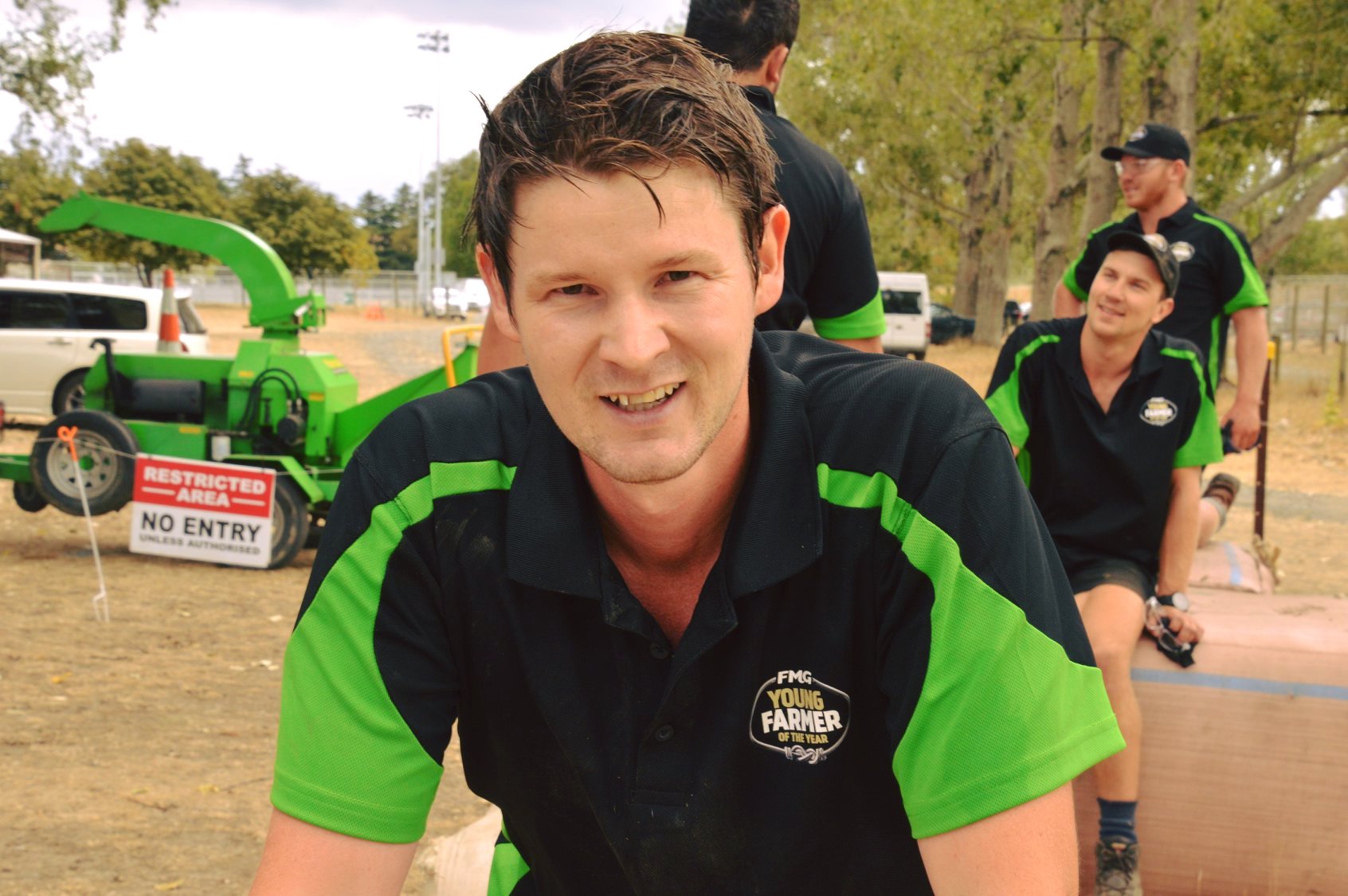 History has repeated itself at the FMG Young Farmer of the Year East Coast Regional Final, with Joseph Watts taking out the title on Saturday 29th February.
It's the second year in a row the 29 year old PGG Wrightson Technical Field Representative has been crowned East Coast FMG Young Farmer of the Year.
Being a 2019 Grand Finalist, Watts' said was a strength, knowing where to pick up points.
"Although it's a farming competition, I'm able to feedback on some of my sporting career as well and work out how to actually win. It might not be in the prettiest way or the best way but it comes down to amounting as many points at the end of the day."
The former professional squash player was ranked 169th on the World Circuit in his prime.
He grew up as a city boy in Palmerston North and studied a Bachelor of Sport and Exercise Science at Massey University.
He met his wife Lucy at University, who introduced him to the rural lifestyle.
They moved to Raetihi after graduating where he learnt to shear and spent two years in the sheds.
Discovering a passion for agronomy, he studied a post graduate diploma in Agricultural Science and Rural Studies.
He's now been with PGG Wrightson for close to four years and is committed to winning FMG Young Farmer of the Year for 2020.
"You can do all the preparation in the world but it depends what they throw at you on the day, how it falls. Generally the cream rises to the top but there's certainly some luck to play with there," he said.
He also wants to use the pedestal as Grand Finalist to put a spotlight on the agrifood sector.
"That's definitely something I want to improve on from last year, along with half a point," he laughed.
Related articles
Keep reading other articles from the same authors and about the same topics.