New Zealand Young Farmers (NZYF) is excited to announce that Bushbuck has joined the FMG Young Farmer of the Year Sponsor family.

Bushbuck is a New Zealand-owned and operated company from Ōtautahi Christchurch committed to engineering apparel and equipment to suit the same vast and varied landscapes enjoyed by NZYF members. They will come on board as the Contest's official clothing sponsor.

Season 54's seven Grand Finalists were kitted out in Bushbuck gear as they battled it out for the FMG Young Farmer of the Year title. Bushbuck's gear kept the Contestants warm, dry, and comfortable as they were put through their paces in some trying weather conditions.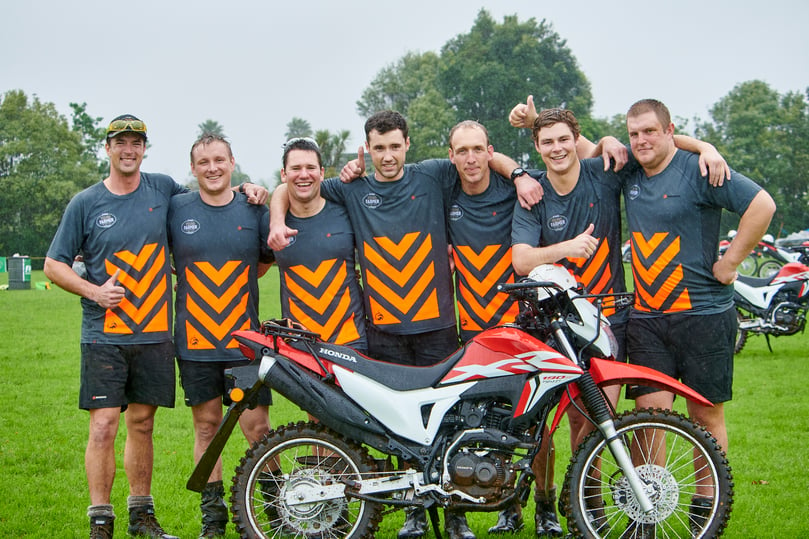 This season, all FMG Young Farmer of the Year contestants will wear Bushbuck apparel throughout their Contest journey.

Bushbuck Founder and CEO, Tim Dunn, says the company is proud to support New Zealand's flagship event for young farmers for the second year running.

"Bushbuck gear is engineered to perform under pressure and in challenging conditions, which is why it's so popular with farmers across the country," Tim says.

"It's a privilege to be the official clothing sponsor for the Contest and support the future of farming in New Zealand. We're looking forward to seeing our gear get put through its paces by this year's contestants."

Bushbuck joins FMG, Ravensdown, WorkSafe, Environmental Protection Authority, Ministry for Primary Industries, Honda, Lincoln University, Massey University, PTS Logistics, New Holland, and Stihl in supporting this iconic event.
Related articles
Keep reading other articles from the same authors and about the same topics.