S55: Local contestant giving it his all for last go in FMG Young Farmer of the Year
30-year-old George Watson is busy preparing for his last opportunity to win gold.
This is not the first time the civil earth mover from Waimakariri has made it to the Tasman FMG Young Farmer of the Year Regional Final, but that doesn't mean it's a walk in the park – the "high caliber" of contestants keeps him on his toes.
"I'm really having to put the hard yards in and study. I want to ensure I am up to date with all the latest in farming legislation. The landscape of our industry is ever-changing, so I think it's so important to keep up," says Watson.
Held up as one of the biggest primary sector awards in the country, the FMG Young Farmer of the Year competition boasts a strong track record of showcasing the very best talent and skills New Zealand's food and fibre sector has to offer. Contestants are put through their paces, first by having to qualify at their District Contest, then their Regional Final, before battling it out at the Grand Final.
Each contestant competed against 14 other NZ Young Farmers members from their district. George is one of eight contestants headed for the Regional Final.
A member of NZ Young Farmers since age eighteen, Watson hopes to compete in the Grand Final, set to be held in Timaru in July.
"To win at regionals and then go through to the Grand Final for what could be my last year of competing would be a huge achievement. I've spent the last twelve years trying to get through so to finally make it would mean the world."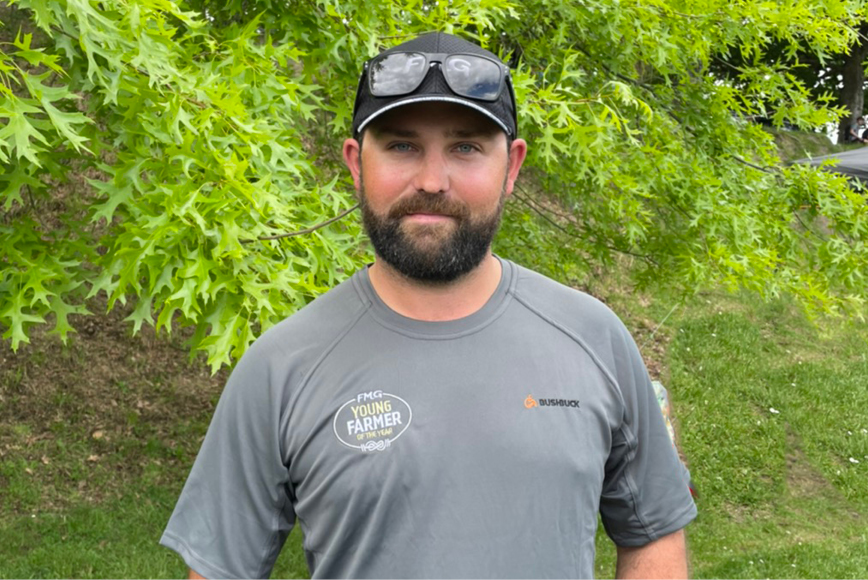 George Watson is hoping to gain a spot at the Season 55 FMG Young Farmer of the Year Grand Final
New Zealand Young Farmers Board Chair Jessie Waite says Season 55 is shaping up to be an exciting one. There's an element of surprise with every competition – contestants start each day not knowing which skills will be put to the test.
"They've been putting the work in for months, bringing in regional reps, talking to people who are experts in the field to make sure they are as ready as can be. It will be awesome to see what this year's qualifiers bring to the table."
There are seven Regional Finals running across Aotearoa between February and April 2023. The finalists could be tested on any aspect of modern farming across the whole supply chain.
Each Regional Final will decide who will be competing at the FMG Young Farmer of the Year Grand Final in July 2023.
The winner of FMG Young Farmer of the Year will receive around $70,000 worth of prizes thanks to the Contest's sponsor family.
The FMG Young Farmer of the Year Contest Series would not be possible without support from its family of sponsors: FMG, Ravensdown, Worksafe, MPI, Environmental Protection Authority, Honda, STIHL, Massey University, Lincoln University, New Holland, PTS Logistics and Bushbuck.
Related articles
Keep reading other articles from the same authors and about the same topics.